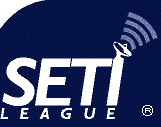 Chapter 3: Philosophy
---
Membership Has Its Privileges
Dear Dr. SETI:
I am interested in participating. But before I join and send money I would like to know what kinds of information will be avalible to me through your web site, as well as ways in which I might participate locally. In other words, I would like to know my privileges if I become a member. Please reply.
EK (via the Web)
The Doctor Responds:
I don't know quite how to answer that one. What you see is what you get. Presumably you've already visited our extensive website, with its several thousand documents totaling hundreds of MBytes (!) of technical and membership data. The site is updated weekly, with the latest in technical articles, member's activities, hardware, software, photos, newsletters, press releases, columns, reading lists, film reviews, editorials, etc. All this information is available to you whether you choose to join or not (although of course, we'd be happy to welcome you as a member). If there's more you want and don't see, as a member you'll have an opportunity to help the site grow further.
Local participation is limited only by the individual member's time and commitment. We have a network of volunteer Regional Coordinators to assist our nearly 1500 members in 65 countries on all 7 continents. Once you are a member, we invite you to contact your nearest coordinator to find out about local activities, or start some yourself. Our major activity, of course, is Project Argus, a coordinated search of the heavens for signs of intelligent life. We are proud to be conducting this search on just 1% of the former NASA SETI budget. Your membership dues make it all possible.
Members and non-members alike are invited to participate in our Public email discussion list. If you are a licensed radio amateur, you may wish to join one of the ham SETI nets. Members wishing to buy, sell or swap equipment are invited to participate in our Equipment Exchange, and to attend our annual Membership Meeting. Members in good standing who have their own Web pages will be linked from our Members' Page and are invited to display our logo. Members also receive discounts on selected membership premiums, and several of our commercial sponsors extend hardware and software discounts to our members in good standing.
Our Conference Calendar lists meetings you may wish to attend. You are invited to recommend others, and as an active SETI League member, to speak at appropriate meetings as you desire. And around the world, hundreds of our members, acting either individually or collaboratively, are setting up the kinds of private SETI receiving stations depicted on the web. We invite you to involve yourself directly in hardware design, software design, publicity, observing -- wherever your skills and interests take you.
In the final analysis, The SETI League is what you make it. We are a membership-supported, nonprofit educational and scientific organization receiving no Government funding whatever. We depend upon your membership dollars to keep our Search alive. Without your support, there would be no extensive website, no hardware and software designs, no technical manual, and no coordinated global search. With it, if we make contact, you will have the most valuable membership privilege of all: your rightful share of the credit.
Thanks for your interest in The SETI League. You may pick up a membership application off the web or, if your prefer, email your postal address to join_at_setileague_dot_org and one will be sent to you.