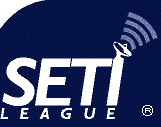 Departments
Membership Services
General Info
Financial Info
Activities
Awards
Coordinators
Director's Info
Members' Info
Policies
Forms
Publications
Official Publications
Director's Publications
Ask Dr. SETI ®
Fiction
Non-Fiction
Reviews
Reading Lists
Technical Support
Systems
Antennas
Amplifiers
Receivers
Accessories
Hardware
Software
Press Relations
Fact Sheets
Local Contacts
Editorials
Press Releases
Photo Gallery
Newsletters
Internet Svcs


In Support of the Next
Generation Arecibo Telescope
by Claudio Maccone
Chair, IAA SETI Permanent Committee
We, the SETI Permanent Committee of the International Academy of Astronautics (hereafter called "IAA SETI Committee") support and endorse the contents of the white paper titled: "The Future of the Arecibo Observatory: The Next Generation Arecibo Telescope." Our organization recognizes the scientific, economic and cultural impacts of the Arecibo Observatory and supports rebuilding a new telescope at the same site. We believe this new unparalleled instrument will push forward the boundaries of SETI (the Search for ExtraTerrestrial Intelligence), Planetary Science, Space and Atmospheric Sciences and Astronomy for decades to come.
Readers might wish to know a little more about the IAA SETI Committee. It was established more than fifty years ago by a small group of far-sighted radio astronomers from both the Soviet Union and the Western Countries: Rudolf Pesek and Nikolay Kardashev from the East, Frank Drake and Carl Sagan from the West, just to mention a few. Over the years, the interest to radio SETI grew in the most technologically advanced countries and nowadays the IAA SETI Committee has 96 Members, many of which are distinguished scientists of world class.
We meet once a year during the International Astronautical Congress (IAC) that currently hosts three SETI Sessions:
SETI 1, devoted to SETI Science and Technology.
SETI 2, devoted to SETI and Society, namely to the consequences that the first Contact with an Alien Civilization might have on Humanity, probably still largely unprepared for such an event.
Interactive SETI presentations, i.e. informal presentations to the interested IAC attendees.
Those wishing to better understand the past and present activities of the IAA SETI Committee are invited to peruse the relevant website Overview (iaaseti.org) .
Let me just conclude by pointing out that a number of SETI searches were conducted at the Arecibo radio telescope in the past, notably by Teams from the SETI Institute and the University of California at Berkeley. This tradition must be continued in the future, and that will happen only if the Team of the Next Generation Arecibo Telescope will succeed in reviving this unique instrument that we have been loving for decades.
---
Disclaimer: The opinions expressed in editorials are those of the individual authors, and do not necessarily reflect the position of The SETI League, Inc., its Trustees, officers, Advisory Board, members, donors, or commercial sponsors.