Membership Services Department
---
Announcement of the Twenty-Fourth Annual Membership Meeting
Sunday, 22 April 2018, Little Ferry NJ

In accordance with Article IV, Section 1 of our duly approved Bylaws, the Trustees of The SETI League, Inc. hereby schedule our Twenty-Fourth Annual Membership Meeting for 1 PM Eastern time on Sunday, April 22, 2018 at the conference room of Eventide, Inc., One Alsan Way, Little Ferry NJ 07643. This office is located adjacent to The SETI League office, one block north of Route 46 and one mile east of the Teterboro Airport, accessed off of Route 46 via Liberty Street to Harding Avenue to Alsan Way.

Here is a map, courtesy of MapQuest.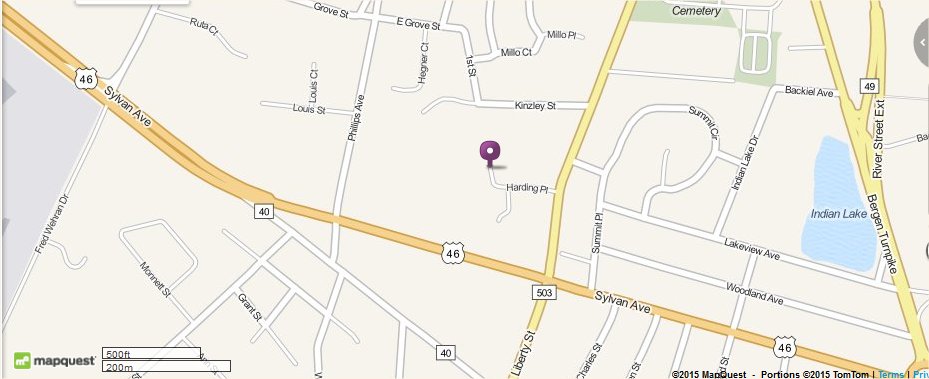 We recommend that out-of-town members and guests flying in commercially use the Newark International Airport (EWR), which is about twenty minutes South of our office. There is a wide variety of hotels available at the Newark Airport. A rental car is recommended. From Newark, drive North on the New Jersey Turnpike to US Route 46 Westbound, cross over the Hackensack River, and two long blocks after the traffic circle, turn right onto Liberty Street.
Our members and guests using General Aviation are invited to use the Teterboro Airport (there are landing fees and a security fee). Of the half-dozen Fixed Base Operators offering transient parking, we recommend Atlantic Aviation (ask Ground Control for parking in the Atlantic Midfield). They should be able to assist you with ground transportation, and will waive the ramp fee if you purchase fuel. Please coordinate your schedules and needs in advance through our secretary via email to heather_at_setileague_dot_org.
As attendance by one percent of the League's membership constitutes a quorum, all members in good standing are encouraged to attend. The preliminary agenda for this meeting, per Bylaws Article XII, appears below.
Per Article IV, Section 3 our Bylaws, written or electronic notice of this Meeting is being provided to all members in good standing, not less than ten days nor more than ninety days prior to the meeting date. Members are encouraged to submit additional Old Business and New Business items for inclusion in the Agenda. Please email your agenda items to paul_at_setileague_dot_org, not later than April 1, 2018. For planning purposes, we would appreciate it if members would also RSVP to our secretary, heather_at_setileague_dot_org, if planning to attend.
The annual Board of Trustees Meeting required per Bylaws Article V, Section 3 will immediately follow the Membership Meeting. All SETI League members in good standing are welcome to attend.
---
Preliminary Agenda
Call to Order
Minutes of 2017 Membership Meeting
Financial Report
Committee Reports
Old Business
New Business
Good and Welfare
Adjournment
---